Learn Islamic Studies Online with Qualified Scholar
It is definitely an essential aspect of learning Islamic studies online for kids and adults. Those who think they are Muslims with no knowledge of the chronological history of Islam remain absent-minded in open discussion. Therefore, let's study original Islamic aspects of expertise under the professional and degree holder teachers. No other investment can be better than that of this one. In the age of innovation, there are people with ignorance; we present this course to lighten our minds and develop reasoning while being in the religion. Each live interactive class brings more opportunities to help you communicate with the Ph.D. scholars.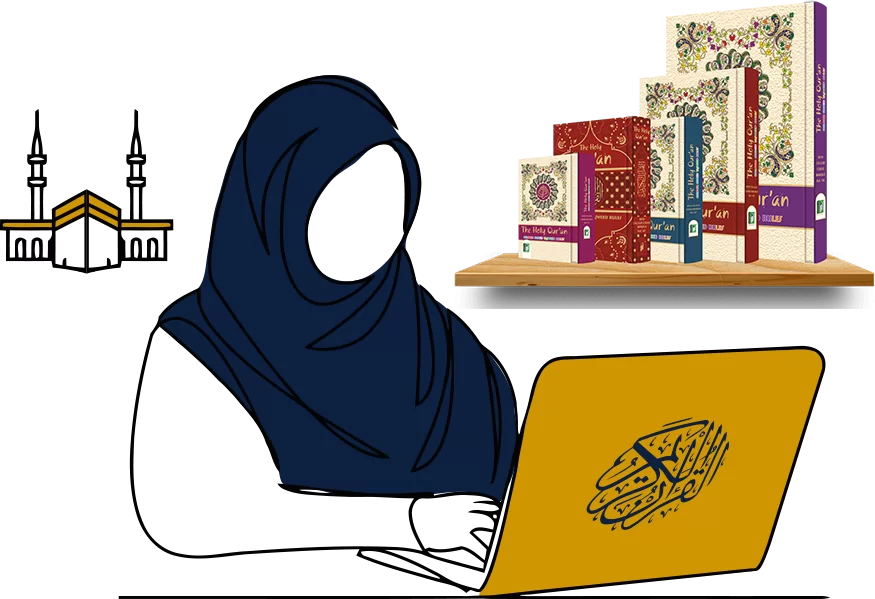 Who is this course meant for?
It is an online Islamic study class for both children and adults. In addition to it, we provide separate male and female classes. This course stands up to the needs of every aspect and corner. As a matter of fact, it consists of a complete code of life in Islam. This course deals with traditional thoughts relating to our religion. 
There are the teachers to let students know about boons and bounties in Islam. For kids, we have managed to organize an easy script to facilitate them with pictorials, audio aids and visual aids, objective exercises, award ceremonies, quiz competitions, and so on. Islamic studies with the Quran tutors remain very easy and accessible. The one who can read and write perfectly suits this course. 
Islam As Complete Code Of Life
Islam teaches us more than just ethical values, but social, political, and economic as well. Indeed, there is Islamic Jurisprudence that helps in understanding laws of marriage and divorce, inheritance, and the list goes on. Verily, there may be other religions. We choose Islam because of its various services for the benefit of humanity. What comes to mind while taking out the differences between the right and wrong rights of man and woman in Islam? Definitely, online Islamic education helps learn all in one place in a short span of time. 
Besides, each of our female teachers lets students know the dignity of both genders. They produce confidence in the girls learning the social norms and chores. The Quran tutors offer inclusive classes of these female professional teachers to provide an adorable environment where girls can learn one-on-one things with fluent Q & A. 
What course do we offer you?
There is a wide variety in the book reading in accordance with the syllabus. At the same time, the kids' and adults' syllabi have been organized according to their aptitude. 
KIDS BOOKS:           
Seerat Un Nabbi, Taleem Ul Islam, Tarikh Ul Islam, Alaikum Bi Sunnati
ADULTS BOOKS:     
Seerat Un Nabbi, Bahshti Zewar, Hadith (Sahih Bukhari, Sahih Muslim, Tirmzi, Dawood, And Ibne Majah)
KIDS SPECIAL: Our best tutors teach kids how to say prayers and remember six Kalimas as the primary learning components. They come to know Islamic life and the way forward considering SUNNAH. Additionally, they learn daily supplication to become familiar with what to do and what not to do.